"…wars and rumours of wars… for all these things must come to pass. Nation against nation, kingdom against kingdom… famines and pestilences and earthquakes in unusual places…" Matt. 24:6-7
THIS WEEK'S TOP STORIES

 
Week of  August 2 – August  9, 2020
WITH

JUST ONE CLICK

ON THE ADS TO YOUR RIGHT AND YOU SUPPORT THE WORK OF THE CHRISTIAN WATCHMAN
No end in sight to COVID crisis, and its impact will last for 'decades to come'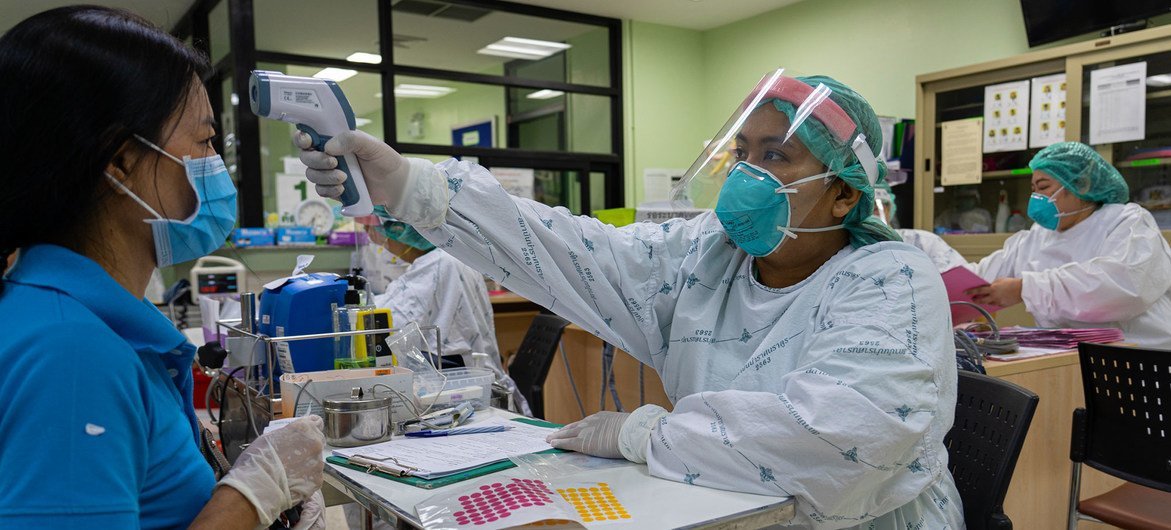 Expressing "appreciation for WHO and partners' COVID-19 pandemic response efforts", the emergency committee convened by the UN health agency's chief, made it clear that there is not yet an end in sight to the public health crisis that has so far infected more than 17 million and killed over 650,000 people.
The committee convened by Tedros Adhanom Ghebreyesus, Director-General of the World Health Organization, under the International Health Regulations (2005) (IHR), held its fourth meeting on 31 July.
Sustained effort needed
In its statement following the meeting, published on Saturday, it highlighted the "anticipated lengthy duration" of the pandemic, noting "the importance of sustained community, national, regional, and global response efforts."
After a full discussion and review of the evidence, the Committee "unanimously agreed" the outbreak still constitutes a public health emergency of international concern (PHEIC). Tedros accepted the advice of the Committee.
The Director-General declared a PHEIC – WHO's highest level of alarm – on 30 January, at a time when there were fewer than 100 cases in total, and no deaths outside China.
'Once-in-a-century health crisis'
"The pandemic is a once-in-a-century health crisis, the effects of which will be felt for decades to come", Tedros told the Committee in his opening remarks on Friday.
"Many countries that believed they were past the worst are now grappling with new outbreaks. Some that were less affected in the earliest weeks are now seeing escalating numbers of cases and deaths. And some that had large outbreaks have brought them under control."
Recommendations
The Committee made a range of recommendations to both WHO and Member States.
It advised the agency to continue to mobilize global and regional multilateral organizations and partners for COVID-19 preparedness and response and to support Member States in maintaining health services, while also accelerating the research and eventual access to diagnostics, therapeutics, and vaccines.
Fair access
It advised countries to support these research efforts, including through funding, and to join in efforts to allow equitable allocation of diagnostics, therapeutics and vaccines by engaging in the Access to COVID-19 Tools (ACT) Accelerator, an unprecedented global collaboration between countries, philanthropists and business.
The committee also advised countries to strengthen public health policies to identify cases, and improve speedy contact tracing, "including in low-resource, vulnerable, or high-risk settings and to maintain essential health services with sufficient funding, supplies, and human resources."
Countries were also advised the committee to implement proportionate measures and advice on travel, based on risk assessments, and to review these measures regularly.
Young people 'not invincible' in COVID-19 pandemic: WHO chief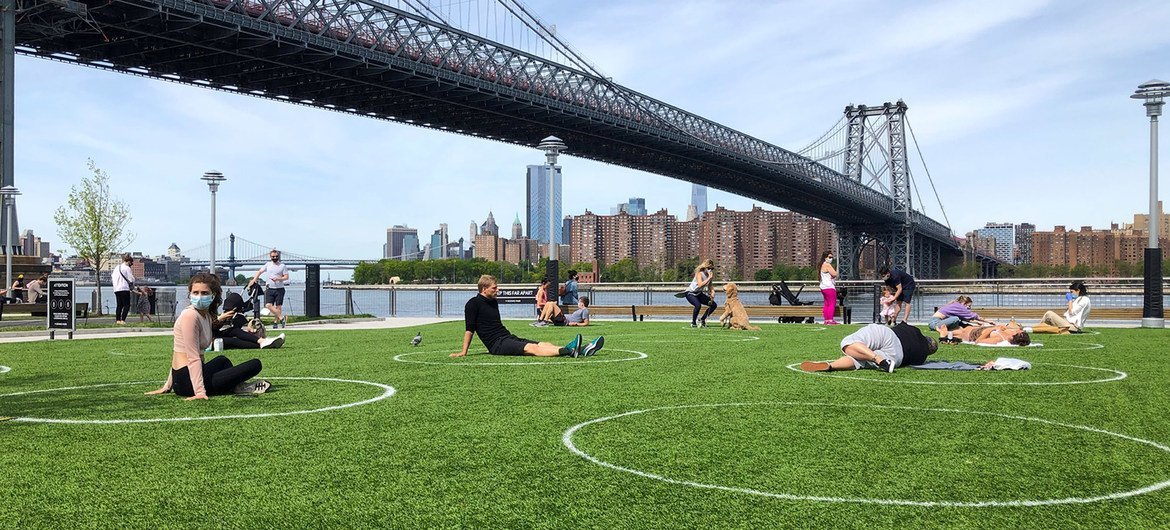 Although older people are among those at highest risk of COVID-19, the head of the World Health Organization (WHO) has reminded younger generations that they are "not invincible" when it comes to the disease.
Evidence suggests that the spike in cases in some countries is partly due to younger people "letting down their guard during the northern hemisphere summer", WHO chief Tedros Adhanom Ghebreyesus said on Thursday.
"We have said it before and we'll say it again: young people are not invincible", he told journalists.
"Young people can be infected; young people can die; and young people can transmit the virus to others."
He stressed that the world's youth "should be leaders and drivers of change" during the COVID-19 pandemic.
Protect yourself and others
Tedros further advised that people everywhere must learn to live with the virus, and to take steps necessary to protect themselves and others, including those who are most at risk, such as the elderly and people in long-term care.
Many countries have reported that more than 40 percent of COVID-19-related deaths have been linked to long-term care facilities, and up to 80 per cent in some high-income countries.
In response, WHO has released a policy brief on preventing and managing COVID-19 in those facilities.
It lists key actions such as integrating long-term care in national response plans to counter the pandemic, ensuring strong infection prevention and control, and providing support for family and voluntary caregivers.
The brief also suggests ways to transform long-term care services so that older people can receive quality care that respects their rights, freedoms and dignity, Tedros added.
Experts to advise on behavioural insights
Twenty-two international experts in fields such as anthropology, psychology, neuroscience and health promotion will help WHO understand how people make decisions that support their health and well-being, including during the pandemic.
The newly established Technical Advisory Group on Behavioural Insights and Sciences for Health, announced aon Thursday, will support WHO's ongoing work in this area.
Tedros explained that while having reliable information about health is important, people make decisions based on a variety of factors, influenced by culture, beliefs, economic circumstances, or the status of national health systems.
"In the face of the COVID-19 pandemic, countries are using a range of tools to influence behaviour: information campaigns are one tool, but so are laws, regulations, guidelines and even fines", he said.
"That's why behavioural science is so important – it helps us to understand how people make decisions, so we can support them to make the best decisions for their health."
American legal scholar and former top US Government official Cass Sunstein chairs the Technical Advisory Group, whose members come from 16 countries.
"Our starting point…is that health involves behaviour. And whether we're speaking of COVID-19, or sexual and reproductive health, or smoking, or other non-communicable diseases, human behaviour is at the root of it", said Professor Sunstein, who is founder and director of the Program on Behavioral Economics and Public Policy at Harvard Law School.
"We know that habits are persistent, even if they aren't healthy. And we know from a great deal of work that habits can be altered – and that can save lives."
Eid al-Adha and a safe Hajj
Tedros also extended best wishes to all Muslims celebrating the annual Eid al-Adha festival, which falls on Friday.
He commended Saudi Arabia for implementing measures to make this year's Hajj pilgrimage as safe as possible.
Yemen: Crisis reaches new low, top UN officials tell Security Council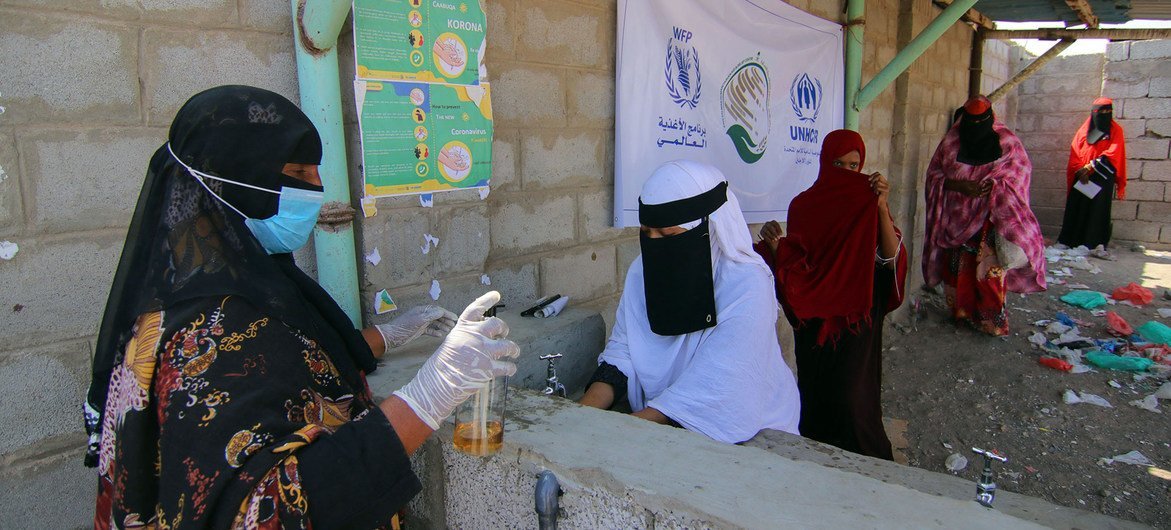 The humanitarian crisis in Yemen has never been worse, with conflict escalating, famine on the horizon, the economy in tatters and COVID-19 out of control, senior UN officials told the Security Council on Tuesday as they issued a fresh call for an immediate ceasefire.
Four months on, negotiations between the Government and Houthi rebels on a ceasefire and the resumption of peace talks are continuing, but compromises must be made before the window of opportunity slams shut, UN Special Envoy Martin Griffiths said.
'Verge of collapse'
UN humanitarian affairs chief Mark Lowcock, echoing calls for an immediate ceasefire, added that funding for aid operations in Yemen is "frankly on the verge of collapse" with only 18 per cent of the money required for 2020 having been received so far.
"Without more funding, we should all expect large increases in hunger, malnutrition, cholera, COVID-19 and, above all, death," he said, just as demand for assistance is set to rise sharply.
The two officials delivered their grim messages as the 15-member Council debated the ongoing war in Yemen in only its second in-person meeting since the COVID-19 pandemic, shut down UN Headquarters in New York in mid-March.
No progress on any front
Mr. Griffiths said that the military situation in Yemen has not improved during the past month, with fighting in the oil-producing Marib region, liable to undermine ceasefire prospects. He also called on all sides to protect civilians, following recent that included children among the casualties.
With food prices rising, the value of the Yemeni rial depreciating, and most Yemenis without enough money to meet their basic needs, the two sides must agree on ways to keep the economy out of the conflict, he added.
Noting that the number of active front lines in Yemen has grown to 43 from 33 in January, Mr. Lowcock said that nearly 1 million displaced people are sheltering in and around Marib – and if the city comes under assault, waves of already vulnerable people are certain to flee the area.
Ceasefire key
"Yemenis need a nationwide ceasefire", he said, calling on the partied to do everything possible to immediately de-escalate the violence.
He implored donors to make good on their pledges to this year's UN humanitarian appeal for Yemen. "There is no time to lose", he said, noting that a sharp drop in payments from Yemen's neighbours in the Gulf region is the main reason for the yawning gap in funding. In its latest situation report, the World Health Organization (WHO) on Tuesday put the total number of confirmed COVID-19 cases in Yemen at 1,695, with 484 deaths – but with the data from Houthi-controlled areas unclear, officials fear the real number could well be much higher.
Stricken vessel in limbo
Updating the Council on the floating oil storage vessel FSO Safer, threatening to spill an estimated 1.148 million barrels of crude into the Red Sea, Mr. Griffiths said that the United Nations is still awaiting permission from the Houthis to deploy a UN-supervised technical mission to the aging one-time supertanker.
Mr. Lowcock briefed the Council two weeks ago on the potential environmental and humanitarian consequences of the Safer either blowing up or triggering a massive oil spill, after the Houthis confirmed in writing that it would allow the UN mission to go ahead.
"An independent and expert-driven assessment is critical for allowing us to fully understand the scope and size of the issue and the possible solutions", Mr. Griffiths said, promising to keep the Council informed of any developments.