"…wars and rumours of wars… for all these things must come to pass. Nation against nation, kingdom against kingdom… famines and pestilences and earthquakes in unusual places…" Matt. 24:6-7
THIS WEEK'S TOP STORIES

 
Week of  January 12 – January 17, 2020
WITH

JUST ONE CLICK

ON THE ADS TO YOUR RIGHT AND YOU SUPPORT THE WORK OF THE CHRISTIAN WATCHMAN
Spread of polio still an international public health concern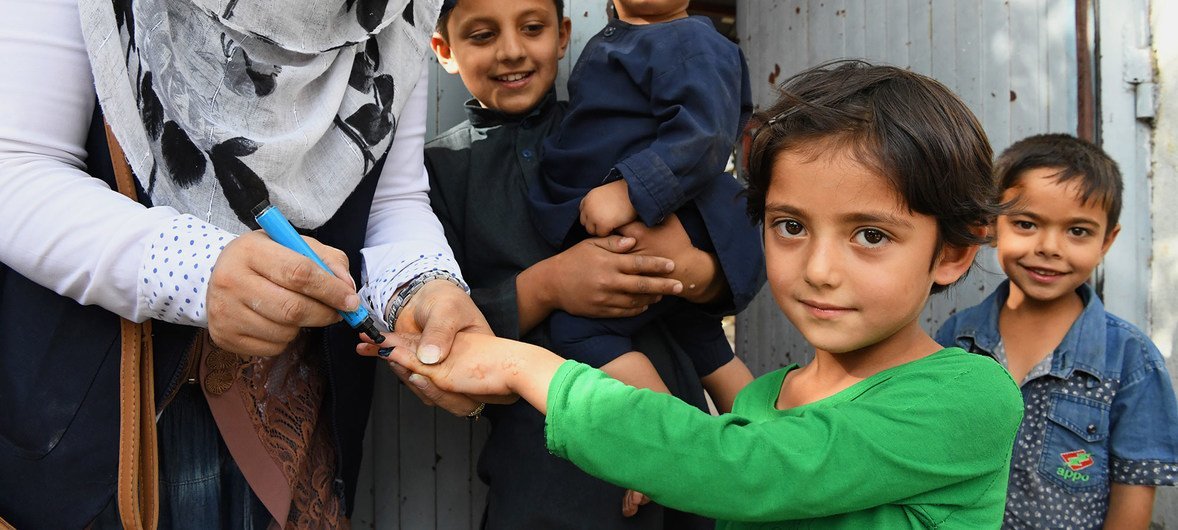 The spread of polio internationally remains a global public health concern, experts meeting in Geneva have concluded.
The opinion comes in a statement released on Tuesday following the latest meeting of the Emergency Committee convened by the World Health Organization (WHO) that provides technical advice on international public health emergencies.
"The Committee unanimously agreed that the risk of international spread of poliovirus remains a Public Health Emergency of International Concern (PHEIC) and recommended the extension of Temporary Recommendations for a further three months", it said.
"Significant increase" in wild poliovirus 1 cases
The Emergency Committee, which met in December, expressed concern over "the significant increase" in cases of wild poliovirus 1 (WPVI), the last of three strains to be eliminated.
There were 28 cases in 2018, compared to 113 as at mid-December last year, "with no significant success yet in reversing this trend."
Members said recent progress "appears to have reversed", as international spread of WPV1 is at the highest point since the declaration of a public health emergency of international concern (PHEIC), in 2014.
Transmission remains widespread in Pakistan, where challenges include continued refusal to accept vaccination by individuals and communities.  There was also evidence of further spread to neighbouring Afghanistan, where ongoing instability makes scores of children inaccessible, particularly in the south.
Meanwhile, WPV1 has not been detected in Nigeria for three years, meaning that the African region could this year be certified as being virus-free.  The Emergency Committee also commended efforts to reach children in Borno state in the north, which has been in the grip of a Boko Haram terrorist insurgency for a decade.
Regarding circulating vaccine derived polioviruses (cVDPV), the Emergency Committee recalled that outbreaks have occurred in Africa, the Eastern Mediterranean, South-East Asia and the Western Pacific regions, while seven countries have reported outbreaks since its last meeting.
Additionally, spread of cVDPV2 was recorded in West Africa and the Lake Chad area, reaching Cote d'Ivoire, Togo and Chad, while cVDPV1 moved from The Philippines to Malaysia.
"The rapid emergence of multiple cVDPV2 strains in several countries is unprecedented and very concerning, and not yet fully understood," said the statement.
Country recommendations
Overall, countries affected by wild poliovirus 1, or strains of circulating vaccine-derived poliovirus, should officially declare that stopping their spread is also a national public health emergency, the Committee said in its temporary recommendations.
Residents, long-term visitors and travellers to these areas also should be protected against the disease.
The experts further recommended intensifying coordination to increase vaccination coverage of people travelling who regularly cross borders, and to improve monitoring of the quality of vaccination at transit points as well as tracking of unvaccinated travellers.
More international support needed to curb deadly measles outbreak in DR Congo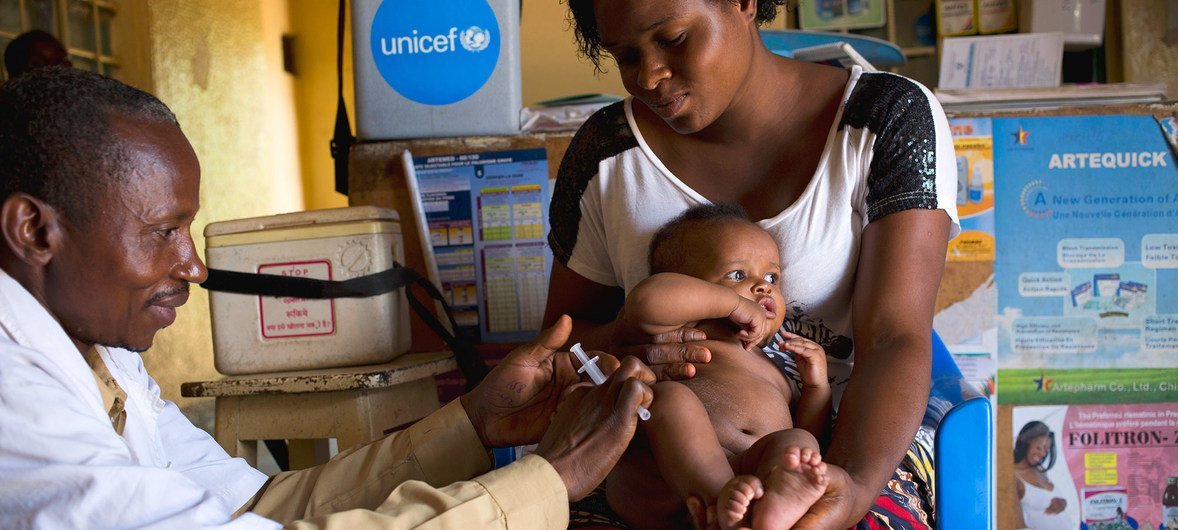 Countries are being asked to step up assistance to the Democratic Republic of the Congo (DRC) which is facing the world's worst measles epidemic, with more than 6,000 deaths since the start of last year.
The World Health Organization (WHO) on Tuesday said some 310,000 suspected cases of the disease have been reported since then.
The UN agency and its partners have worked with the authorities to vaccinate more than 18 million children under five during 2019. However, coverage remains low in some areas, with under-fives accounting for a quarter of cases.
"We are doing our utmost to bring this epidemic under control. Yet to be truly successful we must ensure that no child faces the unnecessary risk of death from a disease that is easily preventable by a vaccine", said Dr Matshidiso Moeti, WHO Regional Director for Africa.
Challenges to response
Last month, the UN agency trained 60 health workers to conduct community engagement, health education and surveillance, who will be deployed this week.
The outbreak is occurring as the DRC is battling other epidemic-prone diseases, including its worst ever Ebola epidemic, in the east of the country.
WHO said the situation is further "aggravated" by weak public health systems and difficulty in accessing vulnerable populations, while insecurity has hampered efforts in some areas.
So far, more than $27 million has been mobilized for the response.  However, another $40 million is needed for a six-month plan that would extend vaccination to children aged six to 14 years.
The funding also will help with improving treatment, health education and community engagement, in addition to strengthening the health system, among other measures.
"We recognize the Government's engagement in the efforts to end the outbreak and we are grateful for the generosity of our donors. But we still need to do more", said Dr Amédée Prosper Djiguimdé, Officer in charge of WHO's office in the DRC.
"Thousands of Congolese families need our help to lift the burden of this prolonged epidemic from their backs. We cannot achieve this without adequate finances."
Ukraine jet crashes in Iran, killing 176:
A Ukrainian airliner crashed shortly after takeoff from Tehran on Wednesday morning, killing all 176 passengers and crew members on board. In a statement, UN Secretary-General António Guterres' offered his deepest condolences, saying he was "deeply saddened by the crash".
"He expresses his deepest condolences to the families of the victims and to the Governments of all the countries whose nationals lost their lives in this tragedy", said the statement issued by his Spokesperson.
 The Boeing 737-800 single-aisle jet crashed after departing the Iranian capital's Imam Khomeini International Airport heading to Kyiv.
The incident took place several hours after Iran launched a ballistic missile strike from home soil on US forces stationed in Iraq, in response to the US drone killing of top Iranian General Qassem Soleimani last Friday.
No evidence has emerged of any link between the two events.
According to news reports, Iranian officials have initially blamed the crash on engine issues. Ukraine President Volodymyr Zelensky has warned against "unchecked theories" or speculation over the crash, but has ordered a criminal investigation into what happened.
The black box containing the cockpit voice and flight data recorders has reportedly been recovered, but news reports said that Iranian authorities are so far refusing to hand them over to either Boeing or US authorities.
Meanwhile, all direct flights between Ukraine and Iran have been suspended and a number of commercial airlines are rerouting flights crossing the Middle East to avoid danger amidst the escalating tensions between the United States and Iran.
Airline officials said most of the passengers were en route to the Ukrainian capital, Kyiv, transiting through there to other destinations.
The plane carried 167 passengers and nine crew members from different nations.
Ukraine Foreign Minister Vadym Prystaiko said that on board were 82 Iranians, 63 Canadians and 11 Ukrainians , which included two passengers and the nine crew. There were also 10 Swedish, four Afghan, three German and three British nationals, he said.