"…wars and rumours of wars… for all these things must come to pass. Nation against nation, kingdom against kingdom… famines and pestilences and earthquakes in unusual places…" Matt. 24:6-7
THIS WEEK'S TOP STORIES

 
Week of  June 27 – JuLy 4, 2020
WITH

JUST ONE CLICK

ON THE ADS TO YOUR RIGHT AND YOU SUPPORT THE WORK OF THE CHRISTIAN WATCHMAN
Coronavirus: 10 million infections milestone looms – WHO's Tedros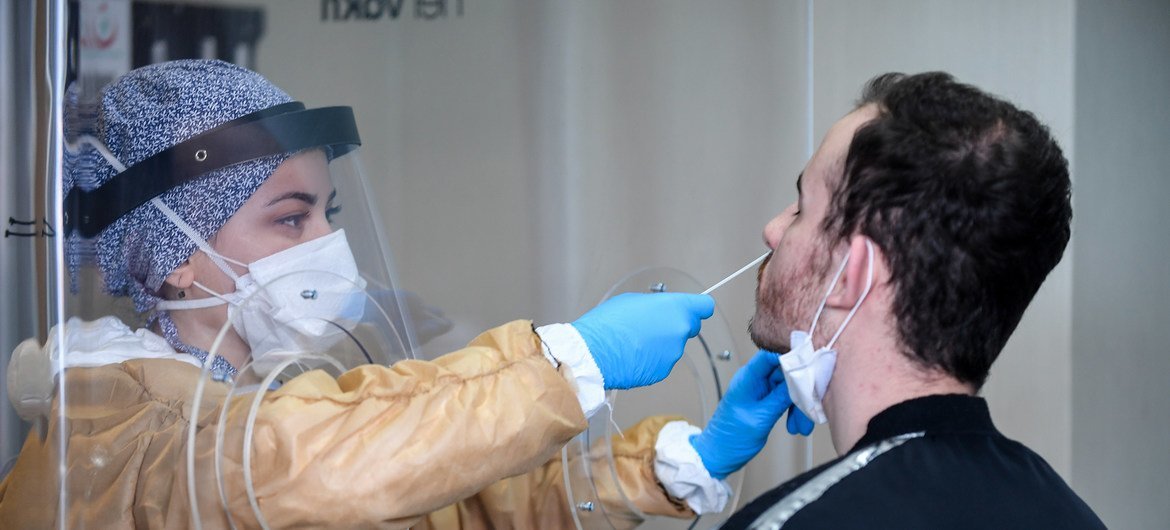 The world is on track to reach 10 million coronavirus cases within the next week, the World Health Organization (WHO) chief executive said on Wednesday, a "sober reminder" that as research continues into therapeutics and vaccines, utmost efforts are needed now to suppress transmission and save lives.
Addressing journalists from Geneva during the agency's regular press briefing, WHO Director General, Tedros Adhanom Ghebreyesus, said that more than 9.1 million cases of COVID-19 have been reported thus far, and more than 470,000 deaths. In the last month, almost 4 million have emerged.
By contrast, he said less than 10,000 cases were reported in the first month of the outbreak.
Oxygen saves lives
Providing oxygen to those who need it is one of the most effective ways to save lives, he said.  This has been area of intense focus for WHO since the beginning of the outbreak, as patients in severe and critical condition cannot bring enough of it into their bloodstreams, by breathing normally.  They need higher concentrations and support.
Left untreated, severe COVID-19 deprives cells and organs of oxygen, Tedros explained, leading to organ failure and death.
Medical oxygen is created by using concentrators which extract and purify oxygen from the air.  At the current rate of one million new cases each week, the world needs 620,000 cubic metres of oxygen daily, he said – the equivalent of 88,000 large cylinders.
However, the WHO chief and former health minister of Ethiopia said many countries are finding it difficult to obtain concentrators, as 80 per cent of the market is owned by just a few companies.  Demand is outstripping supply.
To ease shortages, WHO is buying them for countries that need them most, he said, and ongoing talks with suppliers have led to the purchase of 14,000 concentrators, which WHO will send to 120 countries in the coming weeks.  WHO has identified a further 170,000 that can be available over the next six months, at a value of $100 million.
In addition to these efforts, WHO has purchased 9,800 oximeters, a simple device used to monitor oxygen in patients' blood, which are being prepared for shipment.
Another challenge is that critically ill patients need a higher flow rate of oxygen than is produced by most commercially available concentrators.
Science, solidarity and solutions
To address this problem, WHO is helping countries buy equipment that will enable them to generate their own concentrated oxygen in larger amounts.  "This is a sustainable solution for COVID-19 and beyond", he said, but one that requires technical expertise for maintenance.  WHO has published technical specifications for the design of this equipment and for oxygen sources and distribution, one of the ways the agency is supporting countries with science, solidarity and solutions, Tedros said.
Hard choices
Questions about how to hold large gatherings safely have become increasingly important as some countries begin to open their economies, he continued.
This is true about for the annual Hajj, which Saudi Arabia announced will proceed this year with a limited number of pilgrims who live within the country.  The decision was made based on analyses of various scenarios, in accordance with WHO guidance, to minimize the risks of transmission.  "WHO supports this decision", he said, and understands it was a major disappointment for many.
"This is another example of the hard choices that all countries must make to put health first", he observed.
Stamping out Ebola
Pointing to one success story, he said the Democratic Republic of the Congo (DRC) plans to announce on 25 June the end of the Ebola outbreak in the country's east after almost 2 years of struggle.  In total, 3,500 people contracted the disease, 1,200 people survived and 2,300 lost their lives.
Success in stamping out the illness was only made possible thanks to service and sacrifice of thousands of Congolese, working alongside WHO colleagues and many other partners.  "I salute them all," he said.
'No short cuts'
To be sure, many measures that were successful in stopping Ebola are the same as those essential to supressing COVID-19, Tedros said:  finding every case, isolating, testing, caring for the sick and relentless contact tracing.
"These are the measures that must remain the backbone of the response in every country," he assured.  "There are no short cuts."  WHO will continue to work with the Democratic Republic of the Congo to strengthen its health system and support it on the road to universal health coverage.
Global partners require $31 billion to speed up COVID-19 medicines for all
More than $31 billion is needed over the next 12 months to develop medicines that will be effective against COVID-19, and make them available to all people, the World Health Organization (WHO) and partners said on Friday.
Ahead of a major pledging summit, they updated journalists on a recently announced initiative to speed up production of these treatments, known as the Access to COVID-19 Tools (ACT) Accelerator.
"It's clear that to bring COVID-19 under control, and to save lives, we need effective vaccines, diagnostics and therapeutics – in unprecedented quantities and at unprecedented speed", said WHO chief Tedros Adhanom.
Access for all
The ACT-Accelerator was launched at the end of April, bringing together governments, health organizations, scientists, businesses, civil society and philanthropists.
Members work across four pillars: diagnostics, therapeutics, vaccines, and what they call "the health system connector".
They have outlined a plan that sees low- and middle-income countries receiving 500 million diagnostic tests, 245 million courses of treatments, and two billion vaccine doses, before the end of next year.
Race for a vaccine
WHO this week warned that the global COVID-19 caseload was approaching 10 million. So far, more than 484,000 people have died from the disease.
A safe and effective vaccine is the only way to prevent further spread and transmission of the new coronavirus, according to Dr. Soumya Swaminathan, Chief Scientist at WHO.
Although it normally takes up to 10 years to develop and manufacture a vaccine, the partners are looking to significantly shorten that timeline.
"We're aiming for 12, maximum of 18 months. And that would be unprecedented", said Dr. Swaminathan.
"The good news is we have over 200 candidates at some stage of clinical development; about 15 of them are actually now in human clinical trials."
WHO and partners will need $31.3 billion to achieve their goals. So far, $3.4 billion has been received.
"This is an investment worth making, more than any other we can think of", said Dr. Ngozi Okonjo-Iweala, one of the two Special Envoys for the ACT-Accelerator.
"If we don't rally now, the human costs and economic pain will deepen. So, though these numbers sound big, they are not when we think of the alternatives."
The European Commission will host a pledging summit on Saturday to support the initiative.
It will be followed by a concert organized jointly with the advocacy group Global Citizen, hosted by American actor, Dwayne "The Rock" Johnson.
COVID-19: Recovery will be slower following 'crisis like no other', IMF predicts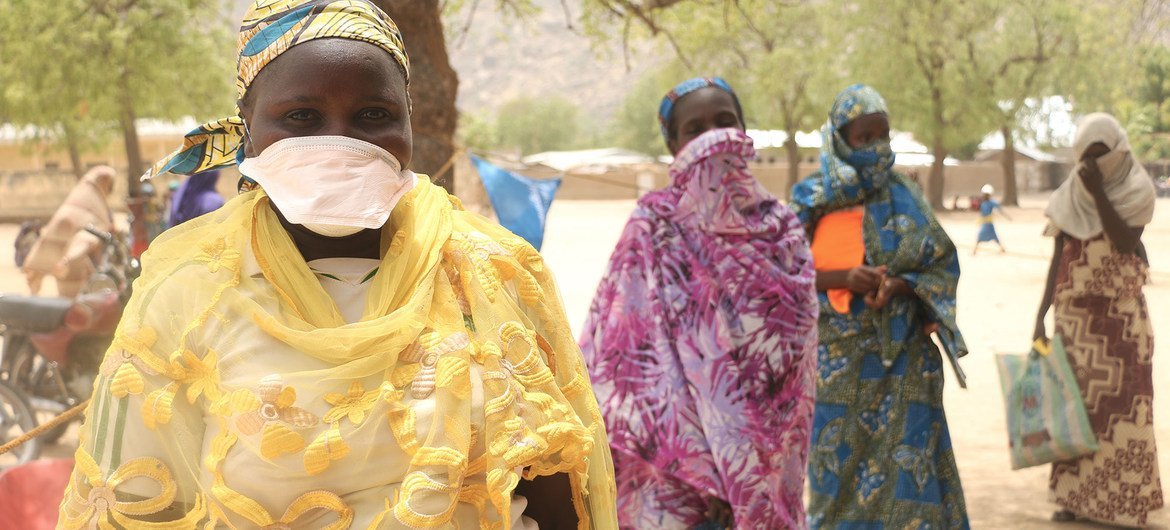 Economic recovery from the COVID-19 pandemic is projected to be more gradual than previously forecast, according to a report published on Wednesday by the International Monetary Fund (IMF).
It estimates growth this year at -4.9 per cent, or nearly two percentage points below projections in April, indicating that the recession will be deeper and recovery slower.
The latest World Economic Outlook is an update to data published two months ago. Subtitled A Crisis Like No Other, An Uncertain Recovery, it warns that gains made over the past two decades in driving down extreme poverty could be in peril.
A call for strong health systems
The IMF explained that the report reflects "a higher-than-usual degree of uncertainty" around the projections, which are based on key assumptions about the pandemic's impacts.
In countries with declining COVID-19 rates, slow recovery is based on factors such as the continuation of physical distancing measures, reduced productivity due to lockdowns, and a hit to surviving businesses ramping up, to meet necessary workplace safety and hygiene practices.
The IMF further predicts that lengthier lockdowns will exert an additional toll on economic activity in countries struggling to control infections.
"All countries—including those that have seemingly passed peaks in infections—should ensure that their health care systems are adequately resourced," the agency said.
"The international community must vastly step up its support of national initiatives, including through financial assistance to countries with limited health
care capacity and channeling of funding for vaccine production as trials advance, so that adequate, affordable doses are quickly available to all countries."
Fiscal measures and global cooperation
The report recommends that in areas still under lockdown, authorities should continue to "cushion" household income losses, while also supporting firms forced to curtail their activities due to mandated restrictions.
"Where economies are reopening, targeted support should be gradually unwound as the recovery gets underway, and policies should provide stimulus to lift demand and ease and incentivize the reallocation of resources away from sectors likely to emerge persistently smaller after the pandemic," the authors said.
They underlined the importance of strong global cooperation throughout the pandemic, noting that countries confronting the crisis while also facing a drop in external funding, or other financing, urgently need "liquidity assistance".
Act now to avert future catastrophe
Looking beyond the crisis, the report urges policymakers to resolve trade and technology "tensions" that will put recovery at risk.
Additionally, they should implement climate-related commitments and scale up carbon taxation.
"The global community must act now to avoid a repeat of this catastrophe by building global stockpiles of essential supplies and protective equipment, funding research and supporting public health systems, and putting in place effective modalities for delivering relief to the neediest", the authors stated.