"…wars and rumours of wars… for all these things must come to pass. Nation against nation, kingdom against kingdom… famines and pestilences and earthquakes in unusual places…" Matt. 24:6-7
THIS WEEK'S TOP STORIES

 
Week of  September 6 – Septemer 13, 2020
WITH

JUST ONE CLICK

ON THE ADS TO YOUR RIGHT AND YOU SUPPORT THE WORK OF THE CHRISTIAN WATCHMAN
Make COVID recovery 'a true turning point' for people and planet, Guterres urges, calling for concerted action by G20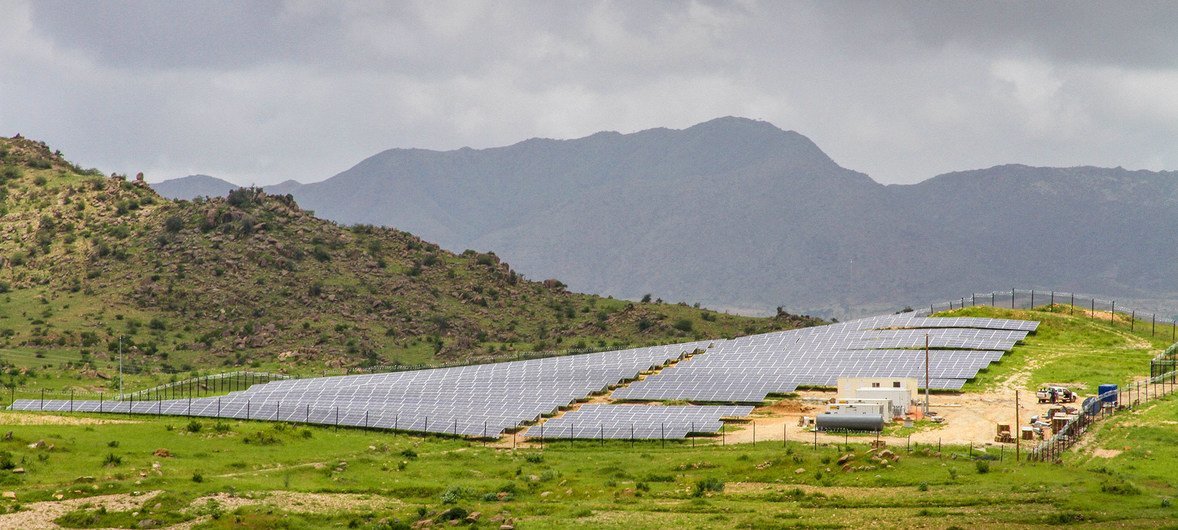 Addressing ministers at a virtual meeting on sustainable recovery from COVID-19 on Thursday, the UN chief said that the world is confronting two urgent crises: COVID-19 and climate change.
"Let us tackle both and leave future generations with the hope that this moment is a true turning point for people and planet," he said, in a video message.
The ministerial meeting, convened by the Government of Japan, saw the participation of senior officials from several countries, as well as representatives from youth groups, civil society organizations, businesses and local governments.
In parallel, an online portal that showcases climate and environment policies and actions in recovery from COVID-19 was launched. The Platform for Redesign 2020 will help build momentum for COP26, the UN conference that assesses progress in dealing with climate change, to be held in 2021.
Renewables cheaper and more efficient
The Secretary-General outlined six climate-positive actions for a sustainable recovery, including investing in green jobs; not bailing out polluting industries; ending fossil fuel subsidies; accounting for climate risk in all financial and policy decisions; working together; and – most important – leaving no one behind.
There is simply no rational case for coal power in any investment plan – Secretary-General Guterres
Mr. Guterres spoke of governments and businesses shifting towards them, realizing that clean energy brings more jobs, cleaner air, better health and stronger economic growth.
"The world's top investors – including some in Japan – are abandoning fossil fuels because renewables are cheaper and more efficient", he continued, adding:
"They understand that it makes no economic sense to burn money on coal plants that will soon become stranded assets."
The UN chief also called on all countries, especially member of the G20 – the group of top industrialized nations – to commit to to carbon neutrally before 2050. He  urged them to submit "more ambitious" nationally determined contributions (NDCs) and long-term strategies before COP26 aligned with the goal to limit temperature increase to 1.5 degree Celsius.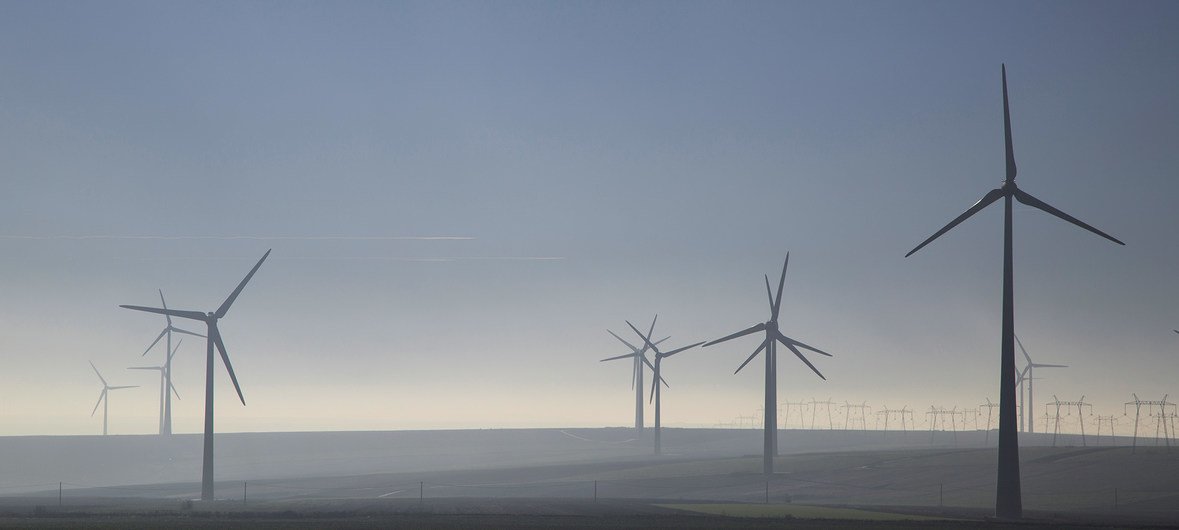 Japan can be a world leader
Recognizing Japan's technological development in many fields, the Secretary-General said the country can become a world leader on the sustainable and resilient recovery.
He called on Japan to stop investing in coal power plants and increase its share of renewables.
"I sincerely hope Japan will end external financing of coal power plants, commit to carbon neutrality before 2050, set an early phase-out transition for domestic coal use and significantly increase the share of renewable energy," said Mr. Guterres.
A window of opportunity
Also speaking at the meeting, Patricia Espinosa, UN Framework Convention on Climate Change (UNFCCC) Executive Secretary, said that the convergence of COVID-19 and the climate crisis has provided a window of opportunity, to not only recover from the pandemic but also to build a better future.
She called on governments to move away from new carbon intensive infrastructures. Doing so would help bring down emissions for decades to come.
UNICEF to lead global procurement, supply of COVID vaccines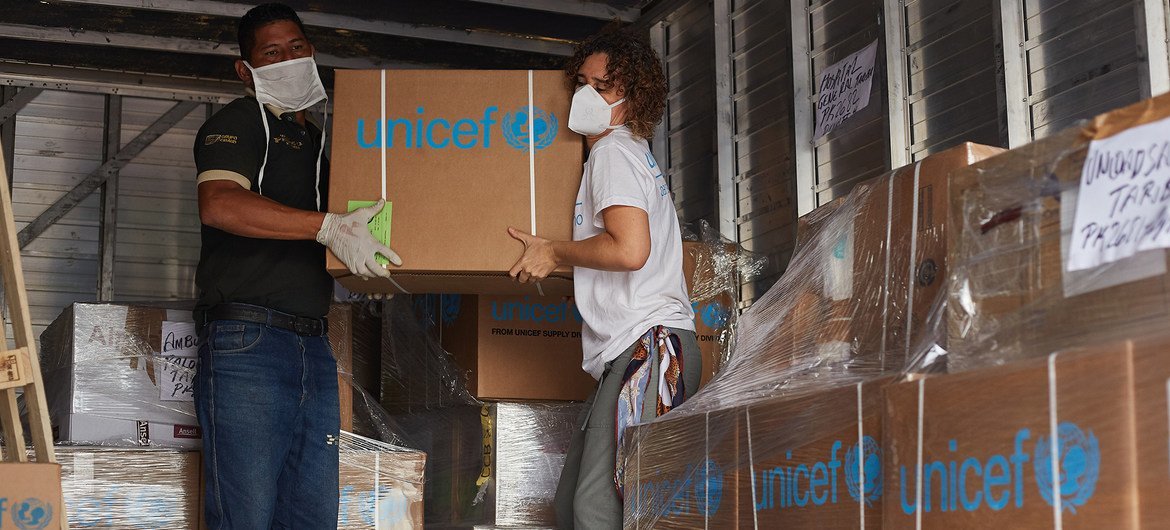 UN Children's Fund (UNICEF) will be leading procurement and supply of COVID-19 vaccinations to ensure that all countries have safe, fast and equitable access to initial doses when they are available, the agency has announced.
The vaccine procurement and distribution effort, involving over 170 economies, has the potential to become the world's largest and fastest ever operation of its kind.
"This is an all-hands on deck partnership between governments, manufacturers and multilateral partners to continue the high-stakes fight against the COVID-19 pandemic," said Henrietta Fore, UNICEF Executive Director.
"In our collective pursuit of a vaccine, UNICEF is leveraging its unique strengths in vaccine supply to make sure that all countries have safe, fast and equitable access to the initial doses when they are available."
UNICEF is the world's largest single vaccine buyer, procuring more than 2 billion doses of various vaccines annually for routine immunization and outbreak response on behalf of nearly 100 countries.
On behalf of COVAX Facility
UNICEF, in collaboration with the Revolving Fund of the Pan American Health Organization (PAHO), will lead efforts to procure and supply doses of COVID-19 vaccines on behalf of the COVAX Global Vaccines Facility for 92 low- and lower middle-income countries whose vaccine purchases will be supported by the mechanism.
In addition, UNICEF will also serve as procurement coordinator to support purchases by 80 higher-income economies, which have expressed their intent to participate in the COVAX Facility and would finance the vaccines from their own budgets, the UN agency said in a news release on Friday.
UNICEF will undertake these efforts in close collaboration with the World Health Organization (WHO), Gavi, the Vaccine Alliance, the Coalition for Epidemic Preparedness Innovations (CEPI), PAHO, World Bank, the Bill and Melinda Gates Foundation, and other partners.
The COVAX Facility is open to all countries to ensure that no country is left without access to a future COVID-19 vaccine.
Market assessment and next step
Some 28 manufacturers have shared their annual production plans for COVID-19 vaccines –through 2023 – with UNICEF, which in a market assessment said the drug makers are willing to collectively produce "unprecedented quantities" of vaccines over the coming 1-2 years.
However, manufacturers signalled that investments to support such large-scale production of doses would be highly dependent on, among other things, whether clinical trials are successful, advance purchase agreements are put in place, funding is confirmed, and regulatory and registration pathways are streamlined.
A key next step, UNICEF said, will be ensuring self-financing economies sign up for the COVAX Facility by 18 September, which will allow COVAX to support early, at-risk investments in increasing manufacturing capacity on a broad scale.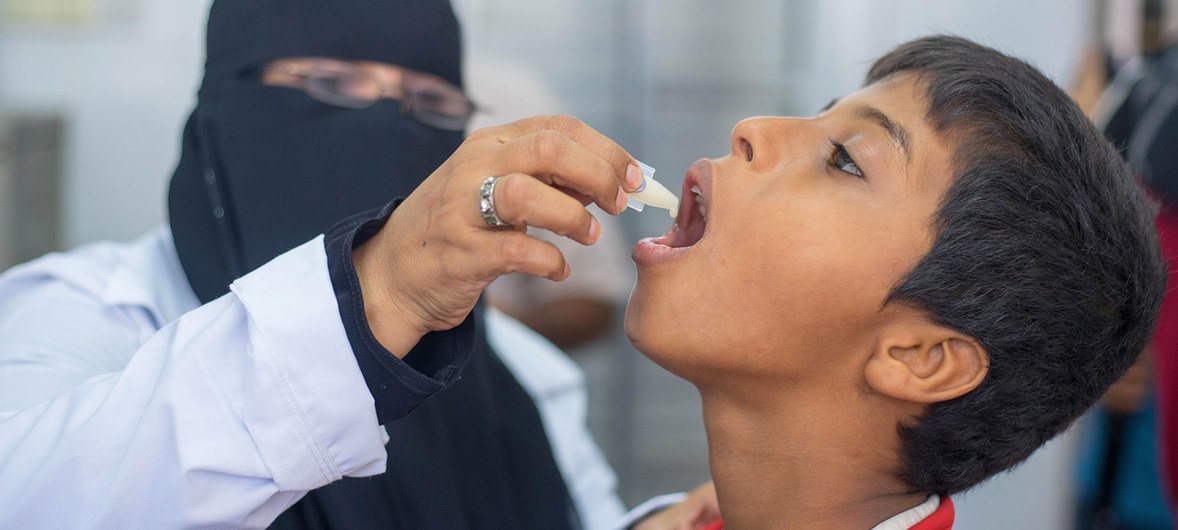 'Critical partner' for success
"UNICEF has been critical partner in Gavi's success over the last two decades," said Gavi's Chief Executive Officer Seth Berkley.
Over the 20 years, Gavi has reached over 760 million children with life-saving vaccines, preventing more than 13 million deaths.
"[UNICEF] helped us reach more than half the world's population with life-saving vaccines … This expertise and experience will be important in ensuring that COVAX – as a global effort to procure and deliver safe and effective COVID-19 vaccines, on an accelerated timeframe, and at an unprecedented scale – can protect the most at-risk, wherever they may be in the world."
Together we can work to end the acute stage of this pandemic – Dr. Berkley, Gavi CEO
"Together we can work to end the acute stage of this pandemic, including its devastating impact on individuals, communities, and economies," added Dr. Berkley.
Vaccines for all
The COVAX Global Vaccines Facility is the vaccine pillar of the ACT-Accelerator, an initiative launched in April to speed up development of medicines to treat COVID-19 and make them available to people everywhere.
It is operated by Gavi, the Vaccine Alliance; CEPI, and WHO, alongside multinational and developing country vaccine manufacturers.
The Facility works to ensure as many countries as possible cooperate to pool development, procurement and allocation of any COVID-19 vaccines.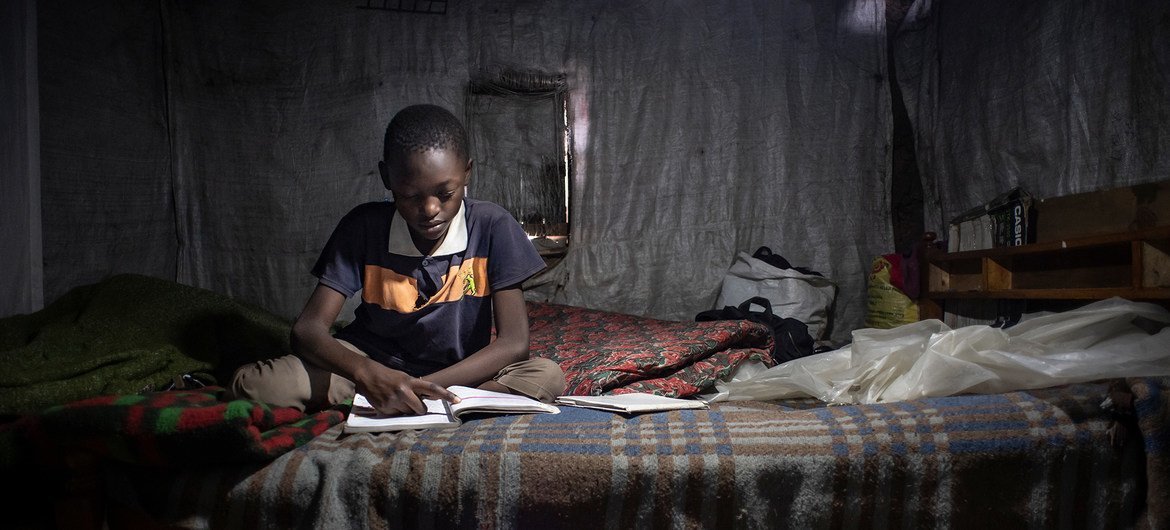 For at least 463 million children whose schools closed due to COVID-19, "there was no such a thing as remote learning," the head of the UN Children's Fund (UNICEF) said on Thursday, as the agency launched a new report outlining the limitations of remote learning and exposing the deep inequalities in access.
"The sheer number of children whose education was completely disrupted for months on end is a global education emergency. The repercussions could be felt in economies and societies for decades to come," said Henrietta Fore, UNICEF Executive Director, in a news release announcing the findings.
At the height of nationwide and local lockdowns, nearly 1.5 billion schoolchildren were affected by school closures.
'Competing factors' impact learning
The report – based on a globally representative analysis on the availability of home-based remote learning technology and tools for children from pre-primary to upper-secondary levels – also found that even when children had the necessary platforms, they may not be able to learn remotely due to competing factors at home.
The competing factors, UNICEF said, could include pressure to do chores, being forced to work, a poor environment for learning, and lack of support in using the online or broadcast curriculum.
The report used data from 100 countries, which included access to television, radio and internet, and the availability of curriculum delivered across these platforms during school closures.
Stark inequality within countries
The report highlighted stark inequalities across regions and within countries. Schoolchildren in sub-Saharan Africa were the worst affected, with half of all students not reached with remote learning.
Schoolchildren from the poorest households and those living in rural areas are also at high risk of missing out during closures.
Globally, 72 per cent of schoolchildren unable to access remote learning live in their countries' poorest households. In upper-middle-income countries, schoolchildren from the poorest households account for up to 86 per cent of students unable to access remote learning.
Age groups also had an impact, with the youngest students most likely to miss out on remote learning during their most critical years of learning and development.